Coos County Fair kicks off in Myrtle Point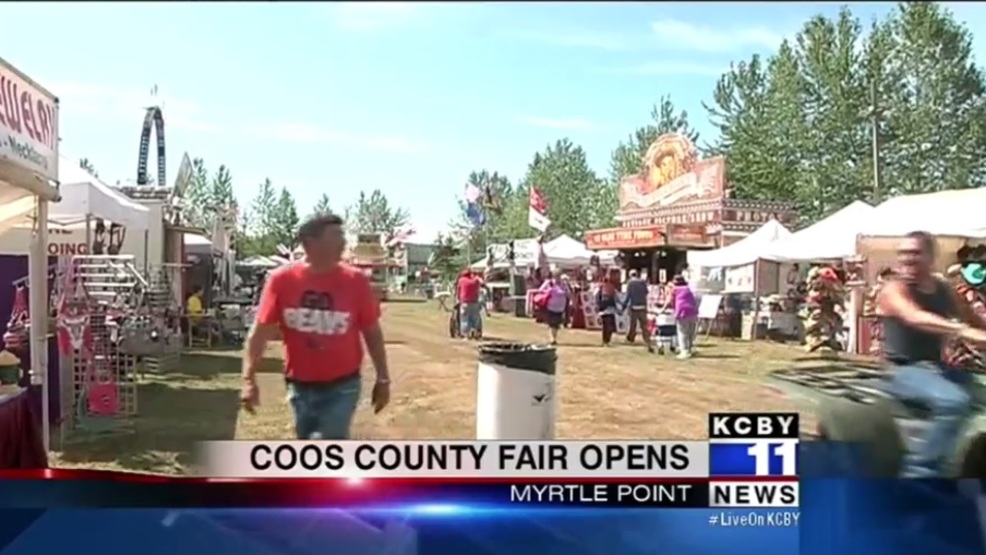 MYRTLE POINT, Ore. -- One of the summer's biggest events, the Coos County Fair, opened its gates Tuesday morning in Myrtle Point.
You can expect to see animals, exhibits, rides, rodeo, food and much more.
There are some new things this year at the fair too, including Whiskey Creek Buckers & Bucking Ponies.
Wednesday is Senior Day at the fair. Those 60 and older will get in for half price ($4).
"The fair is a wonderful place to come and meet your friends that you see yearly, watch the children with their animal and all their exhibits," says fair office manager Debbie James, "we do also have a livestock auction which has been really great and donors are spectacular."
"I've been coming for about 12 years," says 2017 Coos County Fair Rodeo Queen Tori Renard. "I've lived here my whole life and the best part is definitely the rodeo, for sure; we have an amazing rodeo. I know when I was a little kid, this was the perfect place to come and I looked forward to it every year, so get your kids out here."
The Coos County Fair continues through Saturday at 10 p.m.
Unmute